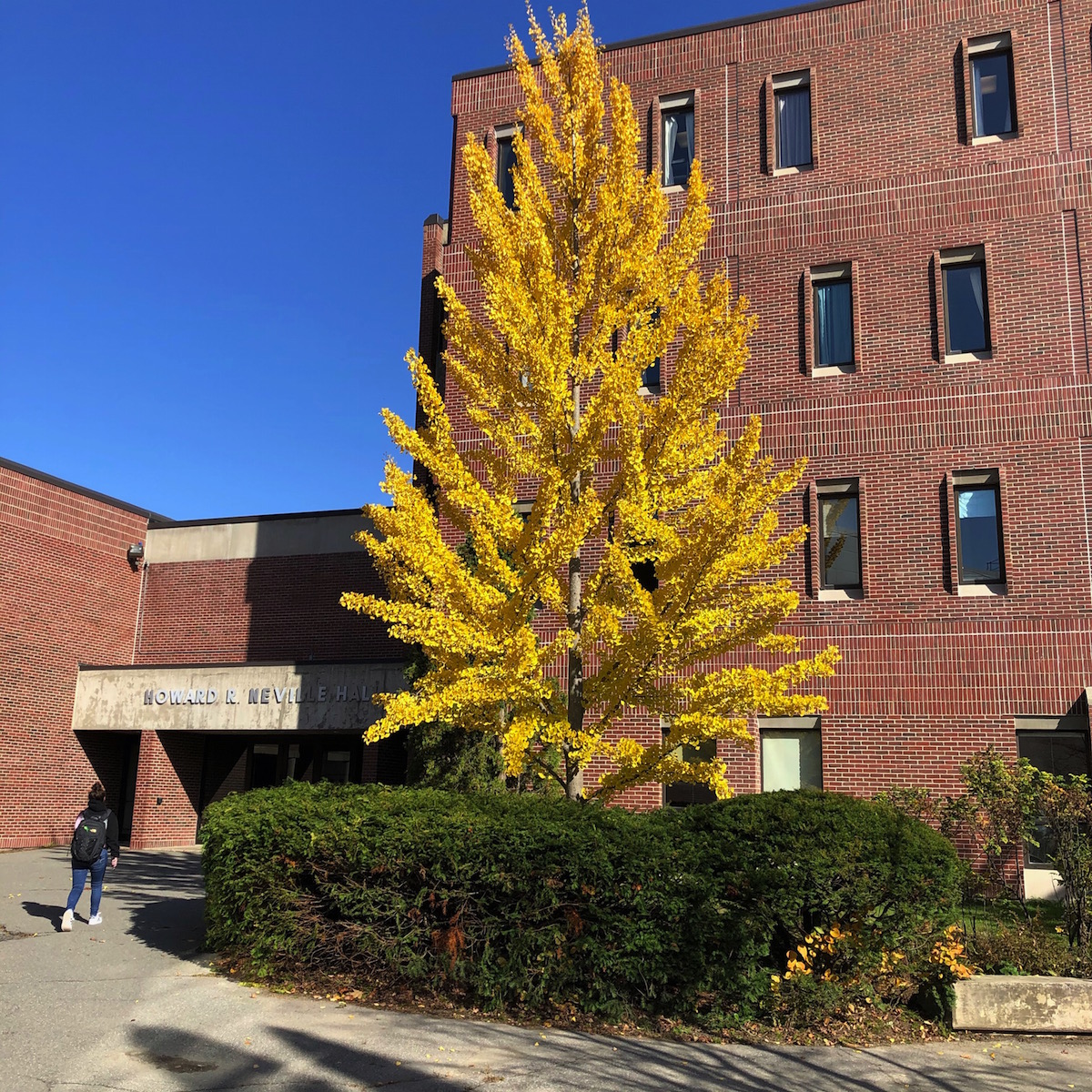 This Week in English | October 28 – November 3, 2019
Spring 2020 Advising and Enrollment
Enrollment opened this morning for graduate students and advanced seniors and continues through open enrollment on December 2, 2019. Students are encouraged to consult the course description pamphlet available through the department website, which in many cases offers greater detail about classes than is available on MaineStreet.
A special advising session for new English Majors will take place at 3pm today in the Writing Center (Neville 402). Faculty and students in literature, creative writing, professional and technical writing, and analytical writing will be on hand to answer questions about the English Department's writing concentrations, minors, pre-professional experiences and courses for spring. Learn more about internships, fellowships, peer tutor training, and the student literary magazines. Though aimed at new majors, the session is open to all.
2019 Millay Prize Profile: Cassidy Marsh
In the summer of 2009, Frank and Helene Crohn generously provided the National Poetry Foundation (now the Center for Poetry and Poetics) at the University of Maine with the means to establish the Edna St. Vincent Millay Prize for Poetry.
The Millay Prize seeks to reward achievement in poetry at a crucial, early stage in a writer's development while commemorating the legacy of one of Maine's best known and most loved poets, Edna St. Vincent Millay, who herself received the gift of an education at Vassar College in part through the generosity of Caroline B. Dow.
The external judge Kathleen Ossip selected "Case Studies of Millennials" by Cassidy Marsh for third place ($2000) in the 2019 Millay Prize competition, describing it as "an exploration of bodies, in solitude and in company—how they hurt, heal, delight, irritate, baffle, and compel."
Here's a brief bio:
Cassidy Marsh is an English graduate candidate here at UMaine with a concentration in poetry and poetics. In 2018, she was awarded the Director's Chair Fellow at Alice James Books and was a finalist for Rabbit Catastrophe's Real Good Poem as well as Metatron's Rising Authors. She has been featured in Corridors, Rag Queen Periodicals, Cadaverous Magazine, and (most importantly) Thieves and Liars.
King Chair Hosts American Shakespeare Center Members, November 5 – 7
Next Tuesday, November 5th, through Thursday the 7th, two members of the American Shakespeare Center (Director of Education, Sarah Enloe, and actor, Cordell Cole) will be on campus to facilitate a number of workshops in the community. If anyone would like to meet with them informally for coffee or a meal to discuss career options, or anything else related to theatrical practice, please let me know and I will try to schedule a time. Email me your schedule conflicts for next Tuesday-Thursday: caroline.bicks@maine.edu. Also, please consider joining us on Wed., Nov 6th, from 5:30pm-7:30pm in the Cyrus Pavilion Theatre for their performance workshop on Othello and Othering. It's free and open to the public. No preparation or previous knowledge of the play necessary, and if you can't make the whole thing, it's fine to drop in whenever you can.
#
This Week in English 66 was sent to faculty, students, and friends of the department on Monday, October 28, 2019. If you would rather not receive these weekly bulletins, please reply with <unsubscribe> in your subject line. Earlier installments are archived on our website.
If you would like to support the mission of the English Department, please consider a donation to the Annual Fund through this secure online portal.