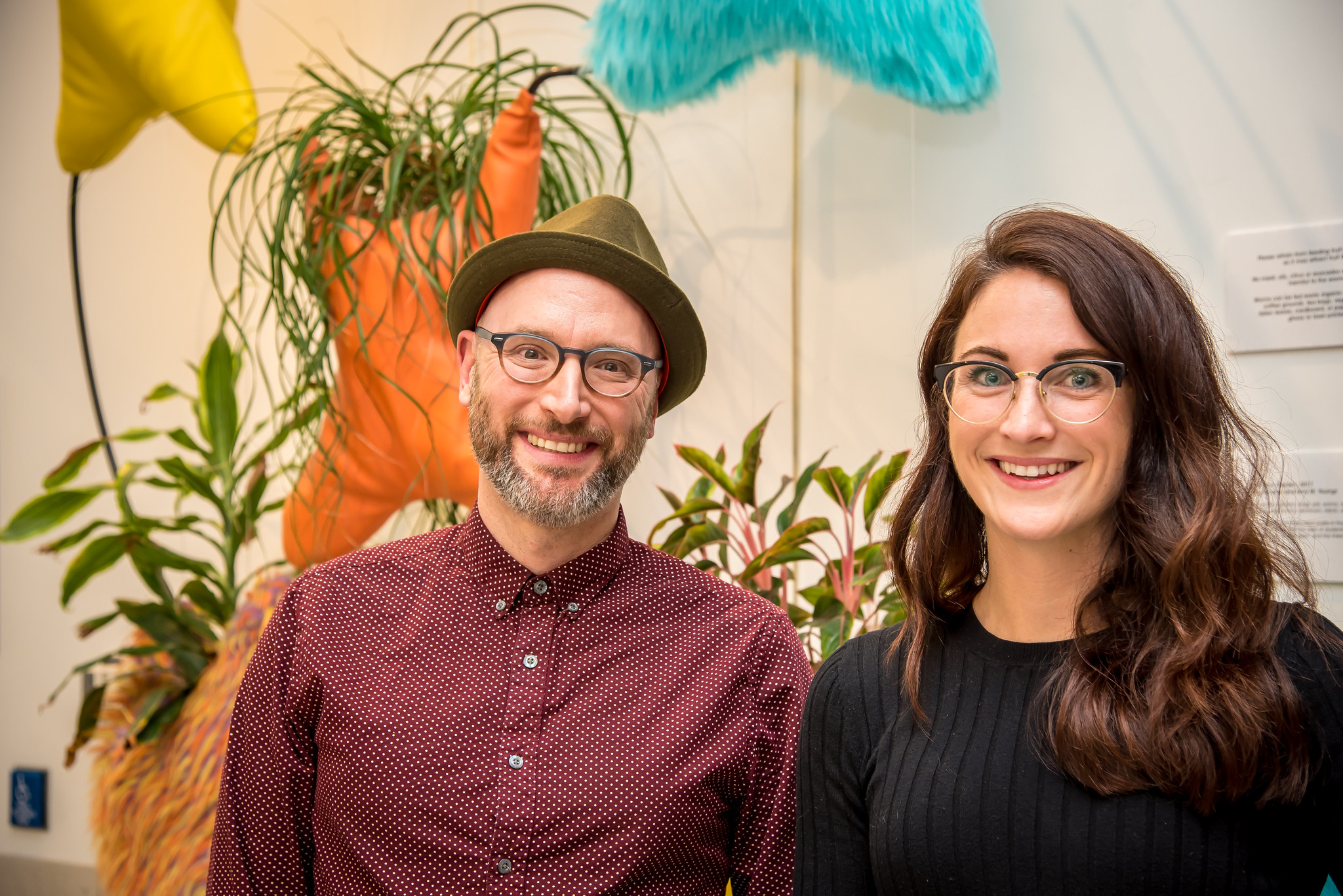 This Week in English | November 4 – 10, 2019
King Chair Hosts American Shakespeare Center Members this Week
This Tuesday through Thursday, two members of the American Shakespeare Center—Director of Education Sarah Enloe and actor Cordell Cole—will be on campus to facilitate a number of workshops in the community. If anyone would like to meet with them informally for coffee or a meal to discuss career options, or anything else related to theatrical practice, please let Caroline Bicks know and she will try to schedule a time. Also, please consider joining us on Wed., Nov 6th, from 5:30pm-7:30pm in the Cyrus Pavilion Theatre for their performance workshop on Othello and Othering. It's free and open to the public. No preparation or previous knowledge of the play necessary, and if you can't make the whole thing, it's fine to drop in whenever you can. 
Dylan Dryer to Give Plenary Address at the Association of Rhetoric and Writing Studies
This Saturday Dylan Dryer will present a plenary address on "Geographies of the Possible: ARWS and (a) Writing Society" at the Association of Rhetoric and Writing Studies' annual conference in Austin, Texas. This year's theme is "Getting It to Stick, Getting Stuck, Sticking with It: Laying Claim to Rhetoric's World-making Capacity in Undergraduate Programs." Dryer was also a keynote speaker at last year's conference, at which he spoke to the "hard problem of intersubjectivity" and argued that "what we do with writing and texts is always also a question of how we relate with one another, what we do with each other's differences."
Millay Prize Profile: Paul Eaton
In the summer of 2009, Frank and Helene Crohn generously provided the National Poetry Foundation (now the Center for Poetry and Poetics) at the University of Maine with the means to establish the Edna St. Vincent Millay Prize for Poetry.
The Millay Prize seeks to reward achievement in poetry at a crucial, early stage in a writer's development while commemorating the legacy of one of Maine's best known and most loved poets, Edna St. Vincent Millay, who herself received the gift of an education at Vassar College in part through the generosity of Caroline B. Dow.
The external judge Kathleen Ossip selected "Submerged Narratives" by Paul Eaton for second place ($2500) in the 2019 Millay Prize competition, praising its "lines so beautiful they should be sung, with a haunting sense of stories about to emerge." 
Here's a brief bio:
Paul Eaton is a Lecturer in the English Department at the University of Maine, Orono, where he teaches composition and creative writing. He holds a BA from Oberlin College, MAs from San Francisco State University and the University of Maine, and an MFA from the University of San Francisco. He has presented at conferences of the National Poetry Foundation, the Western Literature Association, the NEMLA, and the PAMLA. 
EGSA Offers CV Workshop Led by Luke Redington on November 21
Need a second pair of eyes on your current CV? The English Graduate Studies Association invites you to attend a two-hour CV workshop led by Luke Redington in the Coe Room, Memorial Union, on November 21, 2019 from 2 – 4pm. EGSA recommends that you bring along your CV, your unofficial transcript, and descriptions of any positions you are interested in applying for. 
New Writing Series Photo Albums
The photographer Kathy Rice has documented most New Writing Series events over the past several seasons. A selection of her images from this fall's readings by Hollie Adams, Sarah Green and Sara Nicholson, and Sarah Rose Etter are now online at the NWF Flickr page.
#
This Week in English 67 was sent to faculty, students, and friends of the department on Monday, November 4, 2019. If you would rather not receive these weekly bulletins, please reply with <unsubscribe> in your subject line. Earlier installments are archived on our website.
If you would like to support the mission of the English Department, please consider a donation to the Annual Fund through this secure online portal.