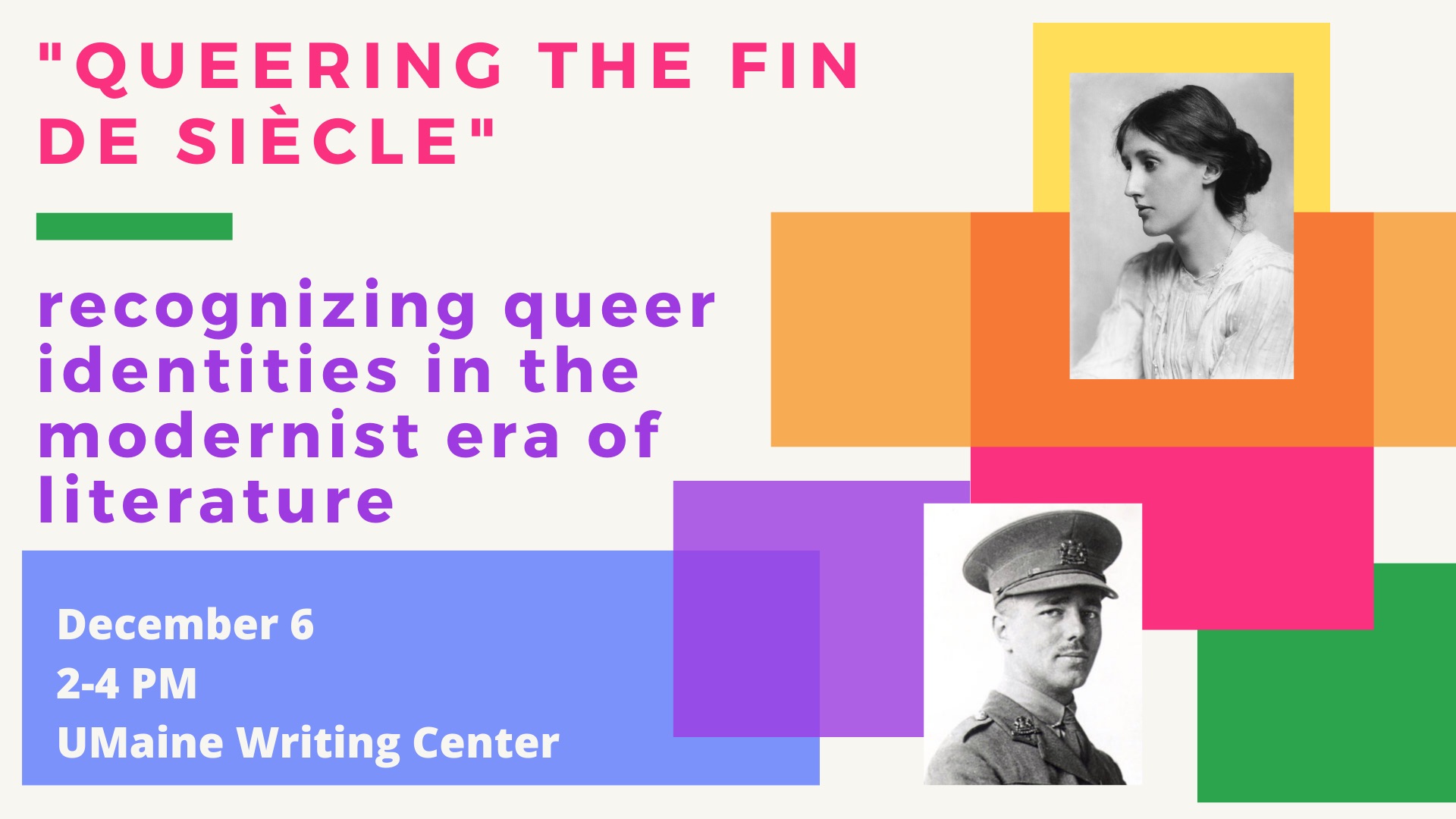 This Week in English | December 2 – 8, 2019
A short bulletin this time, as we settle into the last two weeks of instruction with the Thanksgiving break behind us and some interesting weather ahead.    
Aristotle And…
Students in English 271: The Act of Interpretation write and revise an essay demonstrating their familiarity with key concepts and categories from Aristotle's Poetics by analyzing a narrative of their choice. This fall, students have written about episodes of Game of Thrones, The Office, Law and Order: SVU, Dark, Maquia, and Buffy the Vampire Slayer; about films like Titanic, Harry Potter and the Deathly Hallows, Les Misérables, The Guy Who Didn't Like Musicals, Pulp Fiction, Blue Velvet, and The Exorcist; the Exodus stories in the Torah; the superhero Manga series My Hero Academia; and even a novel, The Great Gatsby. For the most part, we find that Aristotle offers good guidance to Hermeneuts seeking to understand modern storytelling—though we do long for that missing companion volume on Comedy!
English Graduate Student Association Workshop for 101 Students
EGSA is happy to host an ENG 101 Portfolio Review Workshop Monday and Tuesday, December 2nd and 3rd, respectively, from 2-4 in the Writing Center. First-year composition students are encouraged to bring along the essays they are considering for inclusion in their portfolios. Current 101 instructors and Writing Center tutors will be on hand to help students prepare for the portfolio review.
McGillicuddy Humanities Fellow Connor Ferguson Presentation on Friday
Connor Ferguson will present his McGillicuddy Fellowship project, "Queering the Fin de Siecle", on December 6th, 2019 from 2-4pm in the Writing Center. This project focuses on the importance of queer identities in the modernist era of literature, the way industrialization and globalization affected queer individuals, and also how the metaphorical "closet" is constructed both by society and by personal anxieties, particularly related to Virginia Woolf's novels and Wilfred Owen's poetry.
Celebrating Dickinson's Birthday on December 10
The 13th Annual Emily Dickinson Birthday Reading will be held at 4:30 pm on Tuesday, December 10 (her actual birthday!) in the University Bookstore. For more information and/or to volunteer to read, please contact event organizer Kathleen Ellis.
#
Speaking of the poet: Have you been binge-watching Dickinson? Capsule reviews of three hundred words or less are invited for future installments of the bulletin.
#
This Week in English 71 was sent to faculty, students, and friends of the department on Monday, December 2, 2019. If you would rather not receive these weekly bulletins, please reply with <unsubscribe> in your subject line. Earlier installments are archived on our website.
If you would like to support the mission of the English Department, please consider a donation to the Annual Fund through this secure online portal.