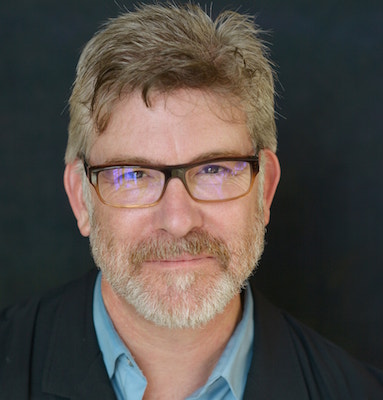 This Week in English | March 2-8, 2020
This installment of the bulletin announces the 2020 Grady Award winners, offers previews of the events taking place this week (spoiler: amazing cultural events every single day), and closes with a tip on reading poetry from Renaissance humanist Giovanni Boccaccio. Readers are invited to share their news for possible inclusion in future bulletins! 
Steve Grady Awards for Creative Writing 
Each winter the English Department invites external judges to select winners for the Steve Grady Awards for Creative Writing. Awards are given at both the undergraduate and graduate level, and in the genres of poetry and fiction. The prize was endowed in 1973 with a gift from Roy J. Gavin in memory of Steve Grady. This year's judges were Stefania Heim (poetry) and Sarah Rose Etter (fiction), both of whom read in the New Writing Series in the fall of 2019. And the winners are:
Lauren Dodge received first prize for fiction at the undergraduate level for an untitled story beginning "The September sun balanced atop the firs and pines, light trickling down the vermillion sky and warm summer air dancing through the swinging arms of birches." Joshua Majors won second prize for "The Bastard of the Eldest."
Alika Katzenbach won first prize for poetry at the undergraduate level for "Of Lemnos" and other poems. Anthony (Nesey) Gallons won second prize for "AEIO" and other poems.
Abigail (Abbe) Adent won first prize for fiction at the graduate level for her story "The Howling Oh-Oh." Victoria (Tori) Hood won second prize for "Homemade Soup."
Martin Conte won first prize for poetry at the graduate level with a sequence centered on Achaemenides, who according to legend was left behind on the island of Cyclops as Odysseus and the rest of his crew escaped. Cassidy Marsh won second prize for "Love is a Kink" and other poems.
Winners of the Grady Awards are invited to read from their winning manuscripts in a special New Writing Series event planned for Thursday, March 26, at 4:30pm in the Allen and Sally APPE Space of the IMRC (Stewart Commons 104). Please come out and help up celebrate the literary talent in our student community!
A Busy Week Ahead!
On Tuesday, March 3, The English Graduate Student Association (EGSA) will be selling t-shirts and baked goods in the Union Monday between 10am-12pm. Please stop by to support EGSA, proceeds will go towards funding the English Department Symposium held by EGSA this Spring.
On Wednesday, March 4, Erin Kappeler, an Assistant Professor at Tulane, will present on "Mary Austin's Time Machine: Modernist Poetics and Settler Time" at 3pm in the Hill Auditorium (Barrows Hall). Here is her abstract:
When scholars of literature talk about free verse poetry (poetry without set form or line lengths), they tend to argue that it made poetry more democratic and accessible. Walt Whitman's free verse, for instance, was radically open to any and every kind of reader. However, when we start to look more closely at how people talked about free verse poetry in the early twentieth century, the story gets much murkier. In this talk I explore key texts by the modernist poet and activist Mary Austin, who helped to invent Native American poetry as a field, to show that the concept of free verse was a tool of settler cultural domination as much as it was a democratization of poetic language or a formal innovation. Austin framed free verse poetry as a technology for managing time—specifically, for integrating Native Americans into the relentlessly linear march of what Mark Rifkin has recently theorized as settler time. Austin's theories of free verse had significant, distorting effects on the way Native American oral expressions were presented as poetry in modernist anthologies. This history of free verse translations of Native American oral expressions opens pressing questions about the ethics of translation and about legacies of settler colonial appropriations of Native American cultural materials in contemporary English departments.
On Thursday, March 5, novelist Laird Hunt returns to the New Writing Series for the first time since 2010—when Ray of the Star was published—with a public reading introduced and hosted by Gregory Howard. His most recent novel is In the House in the Dark of the Woods (2018), which The Guardian describes as "a singularly odd book, and yet it sits comfortably within Hunt's oeuvre, picking up folkloric motifs from his recent more realist novels—confining cellars, ominous pigs, protective thread, pieces of magical bark—and employing again the raw, ringing voice of a rebellious woman on a quest, as in his wonderful civil war novel Neverhome. Hunt's America has always been a violence-soaked, myth-tinged, traumatised land: here it finds its most concentrated expression."
EGSA will be holding a tea talk this Friday, March 6 starting at 4pm in the Bumps Room in the Union. This discussion will provide students with more information on MFA and Ph.D. programs and will include a panel comprised of English faculty members who will speak about their experiences within their respective programs.
On Saturday, March 7, Paige Mitchell is giving a UMaine AAUW talk titled "Dolls to Divas," about her PhD research on women and self-actualization. Mitchell is a full-time lecturer in English and director of the Writing Center. She'll have three generations of women from her family in the audience as she recounts her herstory: a childhood in a rural Maine trailer… a four-year (failed) mission of becoming a rockstar between High School and College… her experience as a single parent and undergraduate student at UMaine… her fourteen-year mentorship with Patricia Burnes… her transition from student to faculty Writing Center Director… and she'll talk about her PhD research with populations of undergraduate women, and incarcerated women in Penobscot County Jail. This talk is part of an American Association of University Women panel this Saturday March 7th from 10 to 12 in York Village building 4. It is free, inclusive, and provides free childcare.
The literary journal Thieves & Liars, co-edited by MA candidates Tori Hood and Martin Conte, and the Stephen E. King Chair of Literature are excited to announce that author Sabrina Orah Mark will be visiting campus on Monday, March 9. There will be a reading at 5:45 PM, in DPC 107, followed by a pot-luck dinner in the Writing Center. We hope you will join us. Faculty, please spread the word to your students!
Save the Date: After the Break
On April 2, Rebecca Traister will present Good and Mad: Women, Anger, and Political Change at 4:30pm in the Hutchins Concert Hall of the CCA as part of the Stephen E. King Chair Lecture Series.
Boccaccio on Reading Poetry
This last thought goes out to current and former students of English 222: Reading Poems. 
But I repeat my advice to those who would appreciate poetry, and unwind its difficult involutions. You must read, you must persevere, you must sit up nights, you must inquire, and exert the utmost power of your mind. If one way does not lead to the desired meaning, take another; if obstacles arise, then still another; until, if your strength holds out, you will find that clear which at first looked dark (from Giovanni Boccaccio's Genealogia Deorum Gentilium, composed 1360-1374).
#
This Week in English 79 was sent to faculty, students, and friends of the department on Monday, March 2, 2020. If you would rather not receive these weekly bulletins, please reply with <unsubscribe> in your subject line. Earlier installments are archived on our website.
If you would like to support the mission of the English Department, please consider a donation to the Annual Fund through this secure online portal.