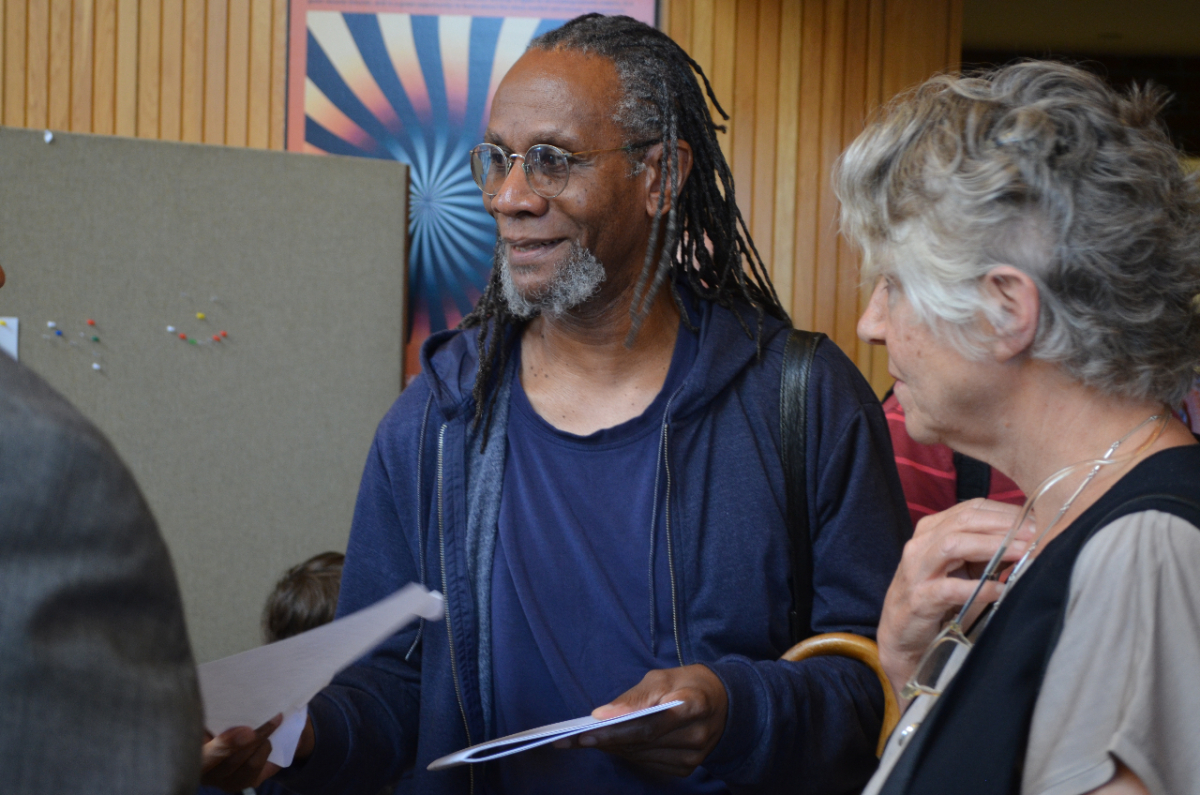 This Week in English | April 13-19, 2020
A good news only bulletin, with one shiver supplied by our most illustrious alum.
Caleigh Charlebois Awarded Goldwater Scholarship
Caleigh Charlebois, a junior in Zoology and Professional Writing, and an Honors student, has been awarded a Goldwater Scholarship. This $7,500 award is given to undergraduate sophomores or juniors with strong research experience who plan to continue their careers with a Ph.D. Read the full press release here.
Hollie Adams Story Longlisted for CBC Prize  
Hollie Adams was longlisted last week for the 2020 CBC Short Story Prize. Her short story "Liking It" was one of 32 finalists selected from more than 2,400 entries. The CBC Short Story prize has been awarded annually by the Canadian Broadcasting Corporation since 1979.
English Alum on Fresh Air
One of our better known alums was featured on Fresh Air on April 8. The headline: "Stephen King Is Sorry You Feel Like You're Stuck In A Stephen King Novel." 
Brian Jansen Article Appears in American Studies Journal
Brian Jansen had a paper published in the American Studies journal Concentric this week (available here) about Joshua Ferris's 2007 novel Then We Came to the End. The piece uses the intersection of the novel's first-person plural narration and its careful (non)treatment of the events of September 11th to think about questions of trauma, belonging, national identity, and the political ends to which "commemoration" are put to use
Poet Nathaniel Mackey 
The poet Nathaniel Mackey was to have been on campus this week for a performance in the New Writing Series and to speak with members of Jennifer Moxley's seminar on the poetry of H.D. and Robert Duncan (he's teaching a parallel seminar at Duke University). Mackey's thoughts on the "music of poetry" (recorded amidst his amazing record collection) are synopsized here. There are numerous recordings (of varying quality) archived on PennSound, which is a site all poetry lovers would do well to acquaint themselves with.
---
This Week in English 83 was sent to faculty, students, and friends of the department on Wednesday, April 15, 2020. If you would rather not receive these weekly bulletins, please reply with <unsubscribe> in your subject line. Earlier installments are archived on our website.
If you would like to support the mission of the English Department, please consider a donation to the Annual Fund through this secure online portal. 
---
Important Links
Health Related
Educational 
Additional