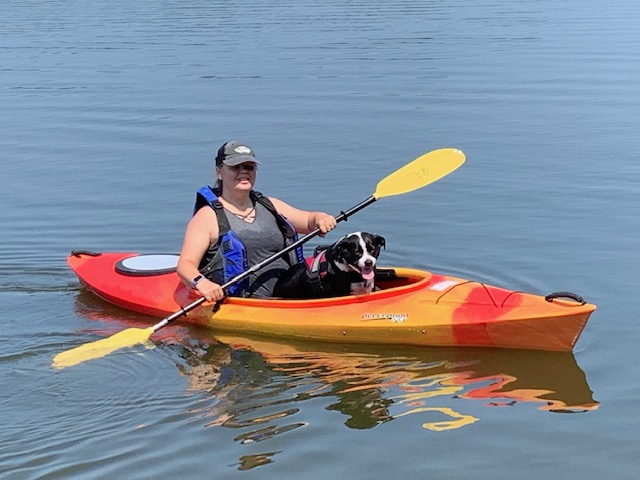 Heather Falconer
If there is one thing you should know about me, it's that I strongly dislike labels and boundaries. In fact, the fastest way to get me to do something is to tell me that it's not possible or allowed! I believe that, if we are willing to challenge what we think we know and what we think is possible, we have the potential to solve important problems and create meaningful change.
As an Assistant Professor of Professional and Technical Writing, much of my teaching focuses on how individuals read, write, and think within a wide range of professions. How does the way a scientist communicates research findings differ, say, from that of a sociologist? How does a technical writer translate complicated engineering concepts in a way that a layperson can understand? I am interested in how who we are and where we come from influences how we read and write, as well as how reading and writing influence who we become. At UMaine, I teach courses that help us participate in, and research, professional and technical spaces with inclusion, equity, and justice in mind. How does the language we use in our writing reinforce stereotypes or create barriers? How do our design choices impact who can physically access our materials? What are the professional ethics and expectations of professional and technical writers?
I'm currently revising a book that examines the experiences of BIPOC and female STEM students participating in an undergraduate research program. This book investigates how language, pedagogy, and curriculum reinforces opportunity gaps in STEM and the ways in which we can create spaces in educational institutions to address these issues. I'm also in the early stages of a new study on the experiences of neurodivergent students with reading and writing in college settings. Working with undergraduates as co-researchers, this project is aimed at learning how students with ADHD, low executive functioning, dyslexia, and other language-based learning disabilities experience writing demands (academic essays, lab reports, etc.), as well as how those demands affect who they think they are or can be.
In addition to teaching and research, I am an Editor with the Perspectives on Writing book series (learn more about editorial duties here and here). In this role, I enjoy working with scholars to navigate the complexities of sharing their writing research in book form — whether that is turning a dissertation into a book, coordinating an edited collection, or simply writing a 200+ page text for the first time. Building these professional relationships is one of the best parts of the position. Similarly, I get to work with amazing educator-scholars in my role as  Vice-Chair for the North East Writing Across the Curriculum Consortium and Co-chair of the Research and Publications Committee of the Association for Writing Across the Curriculum. I am always eager to speak to and collaborate with individuals at any stage of their career.