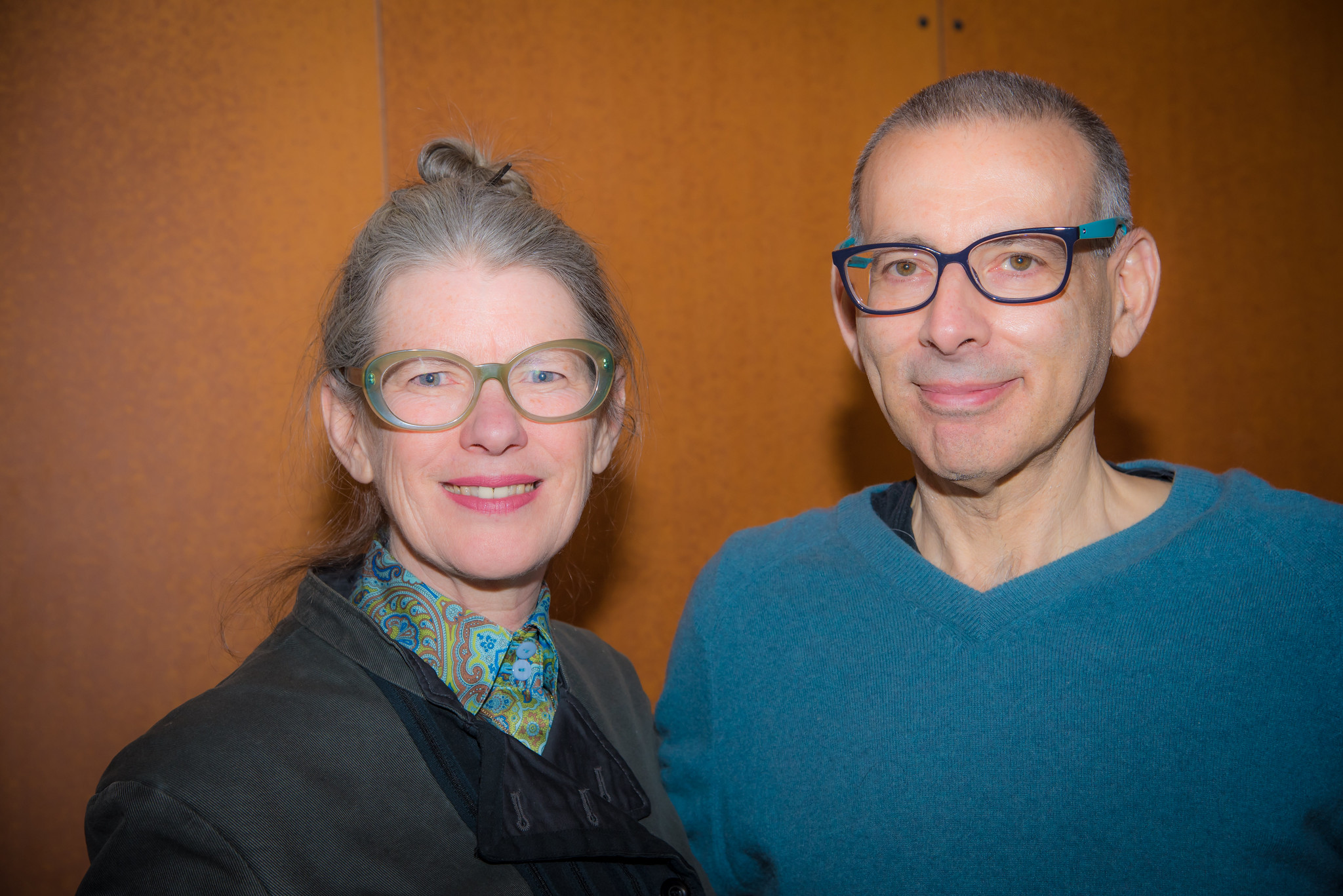 This Week in English | February 10 – 16, 2020
The Writers' Block: Introducing a New Space for English Students
Please join us on Thursday afternoon, February 13 from 1:00pm-3:00pm, for snacks, activities, and a raffle to celebrate the opening of a newly reappointed space for English students to meet, talk, write, and collaborate. Designed by new faculty members Hollie Adams (creative writing) and Katie Swacha (professional and technical writing) and named by English major Paige Anderson, the Writers' Block is next door to the English Department in Neville 302 and is available for students to use on a drop-by basis or by scheduling the space with Ellen Manzo in the main office.
Fiction Writer Deborah Willis in New Writing Series Thursday
This Thursday at 4:30pm the New Writing Series will welcome the Canadian writer Deborah Willis for a public reading introduced by Hollie Adams and followed by a Q&A.
Willis's first collection of short fiction, Vanishing and Other Stories, was named one of The Globe and Mail's Best Books of 2009, was shortlisted for the Governor General's Award, and was praised by Alice Munro: "The emotional range and depth of these stories, their clarity and deftness, is astonishing."
Her second collection, The Dark and Other Love Stories, was long-listed for the 2017 Giller Prize, won the Georges Bugnet Award, and was named one of the best books of the year by The Globe and Mail, the CBC, NPR, and Chatelaine Magazine.
Her fiction and non-fiction have appeared in The Walrus, The Virginia Quarterly, The Iowa Review, Lucky Peach, The Wall Street Journal, and Zoetrope.
The event takes place at 4:30pm in the Allen and Sally Fernald APPE Space (Stewart Commons 104) and is free and open to the public.
A set of photographs taken by Kathy Rice at the first event of the spring 2020 season, featuring Canadian poet Lisa Robertson, can now be viewed on the NWS Flickr page.
Success after College
Students in Naomi Jacobs's one-credit course on "Success after College" visit the Career Center on the third floor of the Memorial Union today to discuss their experiences at last week's Career Fair and to learn about the services offered by the Center to students searching for first jobs after college. They'll also be working on their LinkedIn profiles. The pilot offering of this course has enrolled four juniors and ten seniors and is by all accounts off to a great start.
A Glimpse into Three Syllabi
Students in Greg Howard's senior seminar on Samuel Beckett (ENG 460) begin discussing his first novel, Murphy this week, having already read Waiting for Godot and excerpts from the short brilliant study of Proust he published when he was just twenty-four years old. In Laura Cowan's English 381: Frontiers of the Land and Mind, students are reading Sam Shepherd's True West and watching the 1952 film High Noon. In Caroline Bicks's honors tutorial on "Horrible Imaginings: Brains and the Place of the Human," students begin discussing Frankenstein and the "maternal imagination" before taking up Edgar Allen Poe next week.
Assistant Professor of Theatre and English
The University of Maine invites applications for a full-time, 9 month, tenure track Assistant Professor with a joint appointment in the Division of Theatre/Dance in the School of Performing Arts and the Department of English, specializing in theatre history / dramatic literature and directing. The position is expected to start August 31, 2020. Review of applications begins next week. Full details here.
Arrgh, Autocorrect!
Last week's bulletin celebrating a new book by Ryan Dippre circulated with the last two letters of his surname transposed—an autocorrect error that has since been fixed on our website. Apologies to Ryan for the error, and hurrah for the accomplishment!
#
This Week in English 76 was sent to faculty, students, and friends of the department on Monday, February 10, 2020. If you would rather not receive these weekly bulletins, please reply with <unsubscribe> in your subject line. Earlier installments are archived on our website.
If you would like to support the mission of the English Department, please consider a donation to the Annual Fund through this secure online portal.