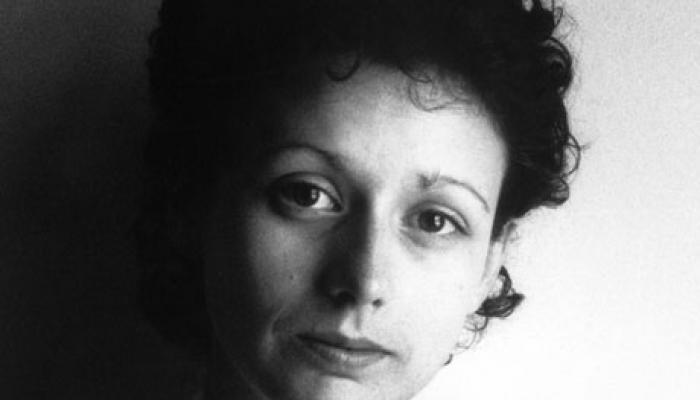 This Week in English | November 1-7, 2021
New Writing Series Hosts Fiction Writers on Thursday
This Thursday the New Writing Series will feature Morgan Talty and Katie Lattari, two novelists with close ties to the department, the university, and the community. The event will be held live in the Fernald APPE Space (Stewart Commons 104) starting at 4:30pm on November 4, 2021. Hollie Adams will introduce. More details available here.
Morgan Talty is a citizen of the Penobscot Indian Nation where he grew up. He received his BA in Native American Studies from Dartmouth College and his MFA in fiction from Stonecoast's low-residency program, where he is currently on the faculty. His story collection Night of the Living Rez is forthcoming from Tin House Books (2022), and his work has appeared in The Georgia Review, Shenandoah, TriQuarterly, Narrative Magazine, LitHub, and elsewhere. Talty was recently awarded the 2021 Narrative Prize, and he is a recent recipient of a grant from the Elizabeth George Foundation. Talty teaches courses in both English and Native American Studies. He lives in Levant, Maine.
Katie Lattari holds degrees from the University of Maine and the University of Notre Dame. Her first novel, American Vaudeville, a small indie press work, was published in 2016 and had previously been a semi-finalist in Subito Press's annual fiction contest in 2013. Her short fiction has been published in such places as NOO Journal, The Bend, Stolen Island, Cabildo Quarterly, Pennsylvania English, The Writing Disorder, and more. Her short story "No Protections, Only Powers" was a finalist in the Neoverse Short Story Writing Competition and later anthologized in Threads: A Neoverse Anthology. On September 14, 2021, her debut thriller Dark Things I Adore was published by Sourcebooks Landmark. Dark Things I Adore was an Apple Books best book of the month pick for September, has received a starred review from Library Journal, and was recently featured in the Crime & Mystery section of the New York Times Book Review. A native of Brooklyn, New York, Katie now lives in Bangor, Maine, with her husband Kevin, and their cat, Alex.
From Intern to Employee: Michaela White 
English major Michaela White will be taking up a new job with the National Council of Teachers of English after she graduates in December. Here's her take on how that happy story unfolded:
It's the big question: what are you doing next? I'm graduating this December, and it's the inquiry I've been asked the most. I told my advisor I was waiting for a late-stage epiphany (a very late-stage epiphany at this point). I knew I wanted to pursue something related to my fields—English, film, and communications, and in a way that felt like I was making a difference, but I wasn't sure how to get there. The internship at the National Council of Teachers of English, a nonprofit association, came at the perfect time. It was my first internship and my first remote company, and while there was a learning curve for both I learned a lot about myself, too. Almost all of the people I spoke to at NCTE came from vastly different backgrounds. Each story was different and it quickly became clear that there wasn't any one path that was the best, or that I had to choose. My work ranged from creating social media content on Canva and Sprout to writing press releases and conducting research. The experience confirmed I wanted to work with a nonprofit after graduating, and I was fortunate enough to have the opportunity to continue working with NCTE beyond the internship as an administrative liaison. While it was a little disappointing to learn there wasn't a magical epiphany I'd be granted after graduation, in a way it's exciting. Perhaps it's less of a singular 'Eureka!' moment and more a series of interlocking events that somehow snap into place. Whatever those pieces end up creating, I'm thankful that NCTE was able to be a part of it.
An Update from Richard Brucher
Richard Brucher retired at the end of the 2018-2019 academic year and was awarded the title Associate Professor Emeritus of English effective September 1, 2019. He writes in with this welcome update:
I have not yet identified the purpose of retirement; I miss the stimulation and usefulness of teaching. As Elizabeth remains busy teaching, I have taken on much of the cooking (low carb nowadays), and have kept after our camp in Madison and house in Orono. I perhaps obsess too much about woodpiles.
I have been reading long, reassuring English fiction (Tom Jones and Middlemarch, e.g.,) and short, mordant Scandinavian fiction (by Jon Fosse and Dag Solstad, e.g.). By the grace of Steve Evans, I have undertaken Proust, a delayed pleasure. An aside: for a persuasive argument for Melville as ecologist, read Richard King's Ahab's Rolling Sea: A Natural History of Moby-Dick.
I continue to write on how plays by Henrik Ibsen and Arthur Miller talk to one another. Two articles have appeared recently in the Arthur Miller Journal: one on An Enemy of the People and the other on All My Sons and John Gabriel Borkman. Another essay, on power and pernicious innocence in Rosmersholm and After the Fall (Miller's Marilyn Monroe play), is in progress. One day I hope to get back to retribution in Shakespeare's Henry the Sixth plays, his version of the Wars of the Roses. Some things do not change.
This Week in First-Year Composition
The thirty-five members of the College Composition Teaching Corps will convene at 5:00 p.m. this Friday, November 5, for their second calibration session of the term. Regular calibration sessions inform both instructor feedback throughout the semester and the end of term course-wide assessment. During this week's session the teaching corps will read and assess ENG 101 portfolios from previous semesters as a way to continue developing a shared understanding of the language of the Portfolio Assessment Rubric (version 5.0).
Maddie Bruegger is in her first semester of the MA program, where she is planning on concentrating in Writing Studies. She is originally from Kansas, where she attended a small liberal arts college and received her BA in English and Journalism/Mass Communications. Currently, she is enrolled in ENG 693 with Dylan Dryer and ENG 516 with Heather Falconer. In her research this semester, she is exploring the document design of absentee voting ballot applications with the goal of formulating suggestions for universal design and user accessibility. She is also interested in mental health and trauma-informed instruction and recently collaborated in ENG 693 with fellow graduate student Katherine Mathews on a proposal for a new threshold concept entitled, "Writing Can't Not be a Healing Activity." Here is Bruegger's account of her section of 101 last week:
Last week in ENG 101, we read the threshold concept by Bill Hart-Davidson, "2.2 Genres are Enacted by Writers and Readers." As we worked in groups to formulate a working understanding of genre, we attempted to produce a list of genres we interact with most frequently and explored how features of genres are repeatedly produced by those participating in them (i.e. emails, text messages, tweets, academic writing, etc.).
Then, students worked in groups to create memes about our assigned course readings so far. Through the production and discussion of the memes, students observed how genres are socially enacted by those who participate in them, evident through our universal understandings of chosen memetic images and the content in relation to our work in ENG 101. We also discussed trends in memetic images and how the genre is "relatively stable," given participation by users of digital technologies and culture.
Call for Submissions to Spire
Spire: the Maine Journal of Conservation and Sustainability invites submissions for the sixth issue of the online publication planned for spring 2022. Issue 5, released April 2021, is online.
Submissions should in some way concern the environment, conservation and/or sustainability — whether it's current developments, ongoing issues, scientific findings or artistic insights on environmental themes. Visit the Spire website to explore past issues to see the range of work included in the journal, as well as submission guidelines. Deadline for submissions is Feb. 1. Send submissions and questions, including about how to join the Spire team here.
---
This Week in English 112 was sent to students, faculty, staff, alumni, and friends of the department on Monday, November 1, 2021. If you would rather not receive these weekly bulletins, please reply with <unsubscribe> in your subject line. Earlier installments are archived on our website. If you're on Facebook, please consider joining the newly formed English Department Group.
If you would like to support the mission of the English Department, please consider a donation to the Annual Fund through this secure online portal.