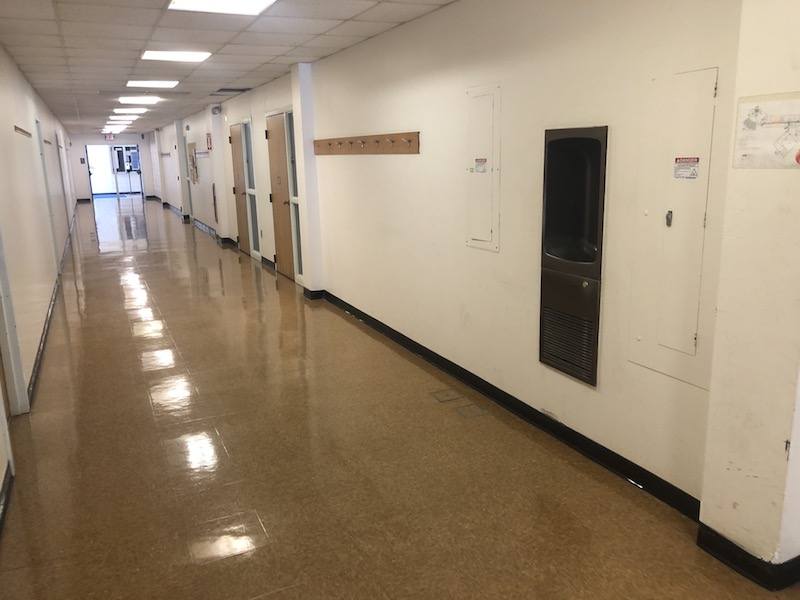 This Week in English | March 22-28, 2021
This week we enjoy a well-deserved breather with tomorrow's "reading day" and a "mini-break" on Wednesday. Happily, the weather seems to be cooperating, too. We're also heading into "advising season," so please plan to reach out to your faculty advisor to talk about summer and fall offerings. 
Katie Swacha Publishes Article on Social Justice Research Methods
Drawing on a case study from her community-based work with low-income and disabled seniors at a senior center, Dr. Katie Swacha has published an article entitled "Living Visual-voice as a Community-based Social Justice Research Method in Technical and Professional Communication" in Technical Communication Quarterly. The piece argues for a more inclusive model for image-based, qualitative research that is attuned to how participants subtly mold research methods in context. In addition to directing the internship program in English (see next item), Professor Swacha is also teaching ENG 315: Research Writing in the Disciplines and a senior seminar on "Communicating Covid" this semester.   
Intern Spotlight: Katherine Reardon Raises Awareness for Furniture Banks
Katherine Reardon, a senior English major, is interning with Welcome To Housing (WTH), a furniture bank in Old Town. What is a furniture bank, you might ask?!  WTH provides home goods like bedding, kitchenware and even basic sanitary products to people moving from shelters into more permanent housing, for example individuals who have been displaced due to fire, domestic violence, or addiction. 
Part of Katherine's job is to raise awareness for WTH—she has even been tasked with finding a celebrity spokesperson for the organization!  
"I've always known that my English major is versatile, but it's really great to see that in action by doing more than just writing memos," Reardon says, "by using my skills to promote the organization and help people that really need it." To see some of the fine work she is doing, see the attached letter that Katherine wrote to send out to potential donors, volunteers, and celebrity spokespeople! 
For more information on internship opportunities for English majors, please contact Dr. Katie Swacha.
Report on Alumni Event Last Wednesday
We were delighted by the turnout for our alumni "virtual coffee hour" last Wednesday. More than fifty people, representing graduating classes from 1951 to last year and a wide range of professions, joined the Zoom call with current faculty members Caroline Bicks, Sarah Harlan-Haughey, Greg Howard, Heather Howard, Margo Lukens, Jennifer Moxley, and Katie Swacha. Comparing impressions of the campus and memories of professors, classes, and fellow students over the course of seven decades was, simply put, a blast—and it was so nice to hear fond appreciations of Connie Hunting, Welch Everman, Esther Rauch, Nancy MacKnight, Pat Burnes, Elaine Ford, Burt Hatlen, and many other former faculty members. If you know of people who couldn't be there but would like to keep connected, please steer them our way.
Christian Haines on Gaming and Finance This Thursday
Assistant Professor Christian Haines of Penn State will speak via Zoom this Thursday on the topic of "The Scored Life: Financial Abstraction and Contemporary Culture." The talk focuses on how the videogame industry has been restructured by finance capital and how videogames train gamers in response to financialization. Haines will  look at two games released in the recent past: the multi-million dollar blockbuster game Cyberpunk 2077 and the anti-capitalist indie game Kentucky Route Zero." For more information and the Zoom link, visit here. Haines is managing editor at Gamers with Glasses and tweets here. The Spring 2021 Socialist and Marxist Studies Series is coordinated by Michael Swacha, Lecturer in English and Philosophy, and Doug Allen, Professor Emeritus of Philosophy.
Writing Center
We were pleased to see that President Ferrini-Mundy included this announcement in her "Friday Futurecast" of March 19:
The UMaine Writing Center offers free, synchronous and online appointments. All university community members can use the Writing Center for coursework, projects unrelated to UMaine, or as a space to discuss research initiatives, study habits and time management strategies. UMaine writing consultants also offer 30- and 60-minute tutorials daily.
English majors and minors who are interested in becoming tutors can enroll in ENG 395 with Writing Center director Paige Mitchell this coming fall.  
English Department Drop By on Friday
We'll once again gather via Zoom for a Friday catch-up with students, faculty, staff, alumni, and friends of the department. As a senior double major writes: "The informal nature of the drop ins are wonderful and allow an open discussion of anything from pets, to recent reads, to upcoming events. I enjoy the opportunity to both share and absorb any discussion that tends toward literature and writing specifically." 
Lecture on Jack Kerouac a Week from Today
Dr. Jean-Christophe Cloutier of UPenn will be presenting "Translated from the French: Jack Kerouac, the Archive, and the Continenting of America" on Monday, March 29 at 5:30 PM. The event is free but registration is required.
Workshop on Inclusive Pedagogy in April
On April 12, Dr. Brenda J. Allen will lead a workshop on inclusive pedagogy from 3-4:30pm. During this interactive workshop, participants will explore how and why privilege is relevant to inclusive pedagogy. They will learn or relearn the systemic nature of privilege and its relationship with dominant belief systems. They will discuss challenges and opportunities associated with acknowledging individual and collective privilege. Participants will also receive information and insights about privilege dynamics and inclusive teaching and learning. In addition, participants will develop an action plan for addressing privilege in their teaching practices. Seats are limited to 35 and registration is required.
Covid Reminder
If you or people you know in the UMaine community have concerns about COVID-19 symptoms, close contact, or a positive test, call the COVID-19 info line at 207-581-2681 or fill out the online self-reporting form or email umaine.alerts@maine.edu.
---
This Week in English 98 was sent to students, faculty, staff, alumni, and friends of the department on Monday, March 22, 2021. If you would rather not receive these weekly bulletins, please reply with <unsubscribe> in your subject line. Earlier installments are archived on our website. If you're on Facebook, please consider joining the newly formed English Department Group.
If you would like to support the mission of the English Department, please consider a donation to the Annual Fund through this secure online portal.